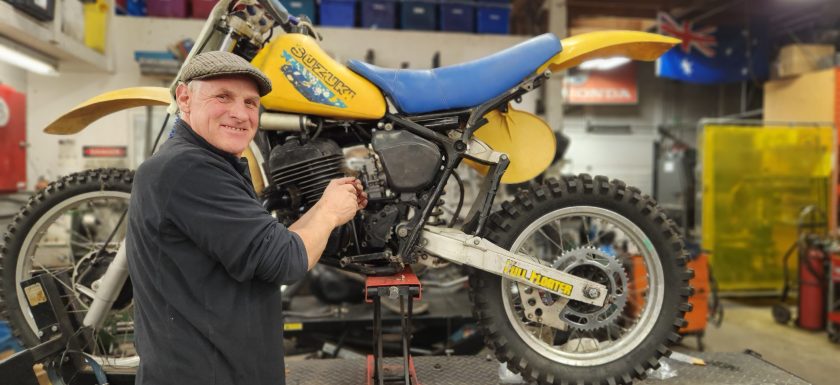 Long time friend of Phil and grew up with – as did their fathers – in rural Essex, England. They've worked together and even moved countries to stay in contact better! Safe-to-say they are like brothers. He is a Red Seal Journeyman Motorcycle Mechanic and completed all of his training throughout the UK.
Tony worked for Ongar Motorcycles as a teenager and worked with Phil who absolutely terrorized him. Phil's tricks ranged from putting Tony's moped on the roof to strapping him to a lift and almost setting him on fire.
Tony moved to Canada in 1988 to work at BMW Motospeciale in Cochrane and helped Phil by finding him a job at the same Shop! Tony went back to England for 20 years but returned to Canada in 2008 to work at TJ's cycle.
Since he was young, Tony has always been a two-stroke wizard and has been racing since he was 8 years old. Either 2 wheels or 4, he has won various awards throughout his racing career over the years. Despite being in his late 50s, he continues to race motorcycles in all sorts of events!
Tony was the first person in the UK to fit a motorcycle engine in an Austin Mini back in the early 90s!
If he's not at the track or tending to his acerage, you might catch him helping out at the shop doing miscellaneous jobs or fixing bike if it's really busy.
Tony also has a passion of restoring vintage motocross bikes and building custom dirt bikes in his spare time.
Tony is a long-time OMS family member long before the shop even existed – we hope to see him for many years to come!