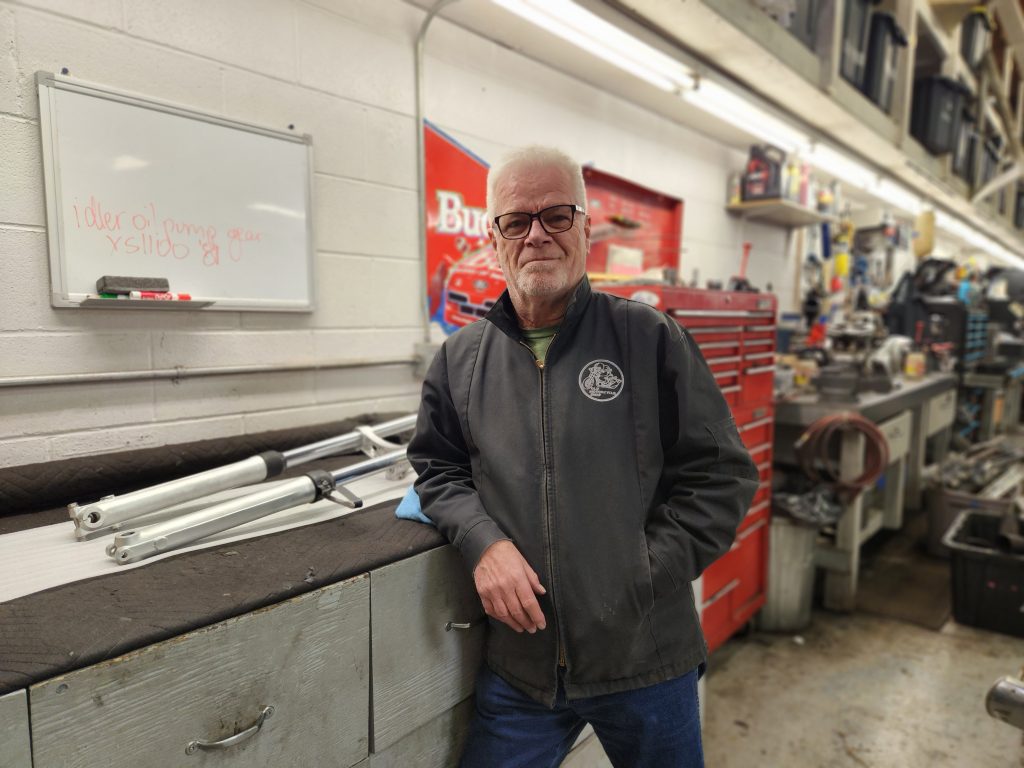 Jeff is our resident Sales Manager and Can-Am/Triumph aficionado. He has been in the motorcycle industry for 50 years as an Enduro-Rider for Can-Am, Triumph Motorcycle Salesman, and much more!
Currently, he has 4 motorcycles but his fave is his 1968 Triumph Jackpine which he had built 3 years ago by the team here at Old Motorcycle Shop. His other rides include a Triumph 1050 Sprint, a Custom Hardtail Harley Sportster and a 1975 Can-Am 175 Qualifier. Be it rain or shine, Jeff is an all-weather rider and loves his weekend trips with his son around Southern Alberta.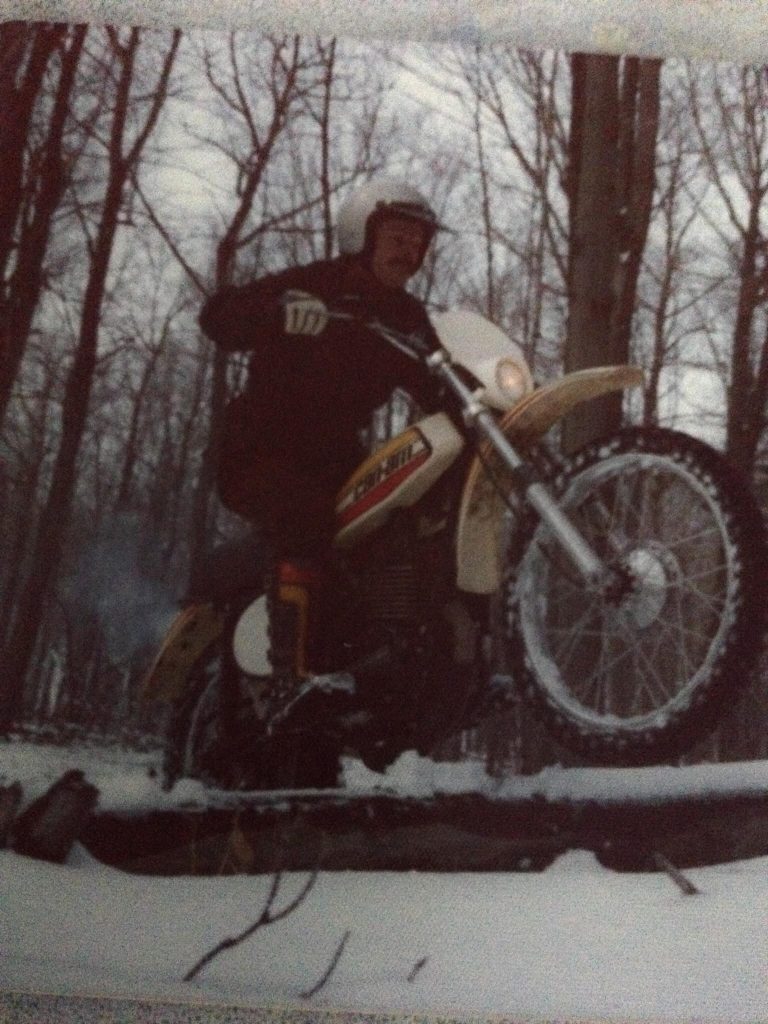 When he's not here at OMS, he's out playing bass guitar with his son and Reggae band "Bloom" or visiting warmer climates. You might be able to catch one of his shows around town or at numerous special events they play monthly!
Jeff's favourite place to visit is Grand Cayman – he highly suggests checking out 7 mile beach if you ever get a chance.