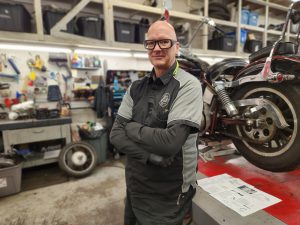 Red Seal Journeyman Motorcycle Mechanic and one of our top guys here at OMS. When Fred isn't here wrenching away, he's usually out camping year-round or working on his pride and joy, a 1986 Armstrong MT500.
Fred has been a Motorcycle Mechanic for over 15 years and has found a happy home here for about 10. He's our guy for American Big-Twin, Vintage Japanese, Sleds and Quads but as with all OMS staff, if it has wheels (or tracks) we can fix it.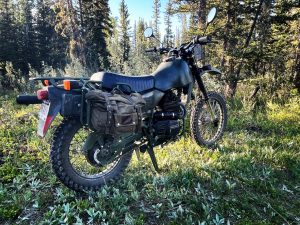 Pictured here is Fred's restoration and modification project that can handle all his camping requirements and city living – if you're lucky you might catch him riding down Deerfoot!
Other things he enjoys are spending time with his family, authentic Mexican cuisine and giving extensive technical seminars to the less experienced enthusiasts aka Fredinars.