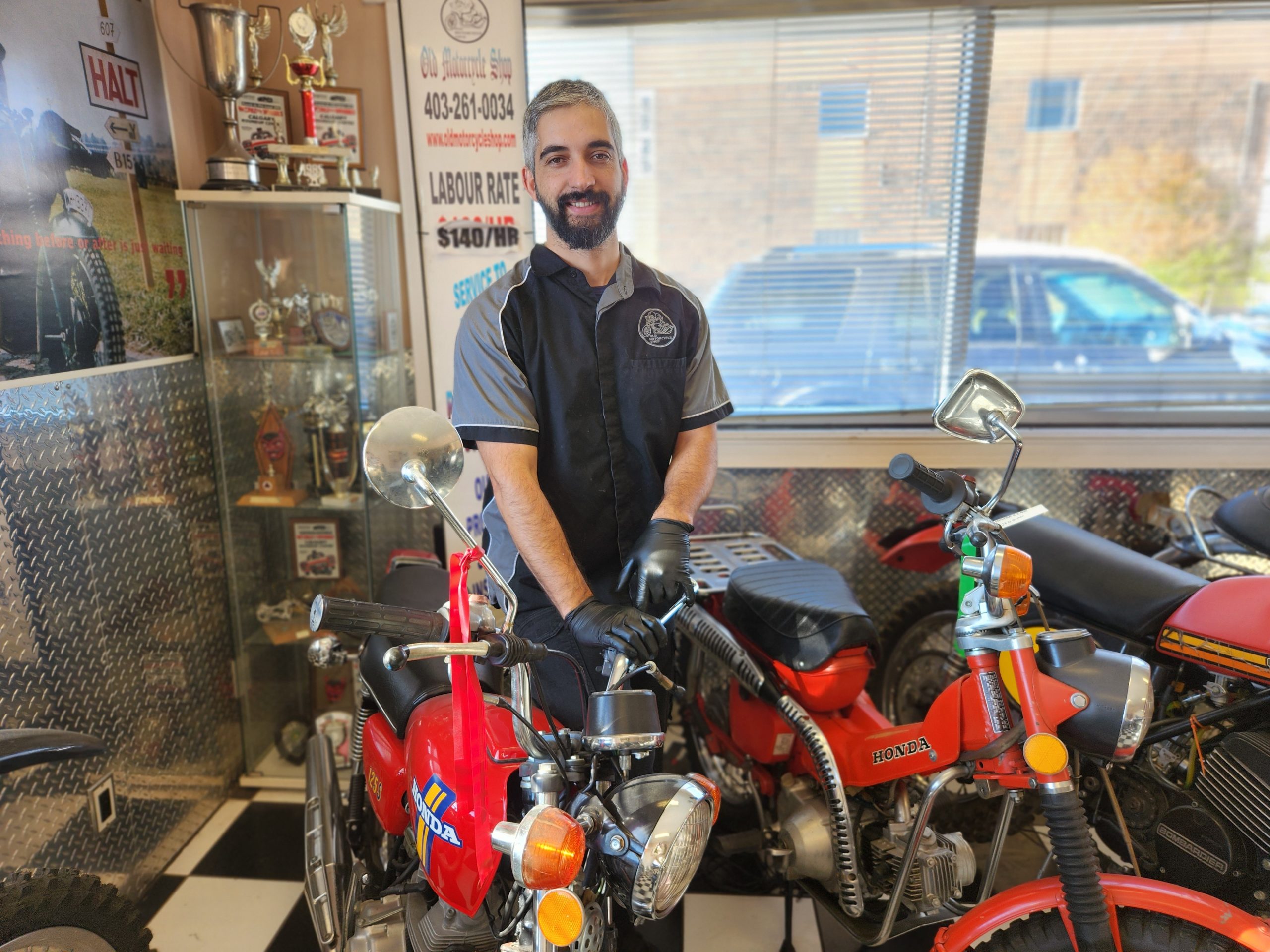 Better known as Fish, he is our other international Motorcycle Mechanic who has found a home at Old Motorcycle Shop for 3 of the 3.5 years he's been here in Canada!
Before moving to Canada for our lovely weather (winters), Fellipe worked for Honda Powersports for 8 years in his hometown in Brazil. Initially, he started out at OMS managing our eBay store by picking and sending out part orders internationally, though he quickly dazzled Phil with his brilliance and skill at working on bikes. Since then, he has changed positions to full-time mechanic and is one of the top guys in our team!
Though he worked for Honda back home, Fellipe has extensive knowledge and hands-on experience working on all years of Japanese Motorcycles, Off-Road Bikes, German-made motorcycles, programming modern Triumphs and American Big Twins. Ironically, he seems to collect Yamaha bikes here in Canada and can be seen frequently riding his DT200 Super Motard around town.
Fish excels as a Motorcycle Mechanic, but he also has training in High Finance as he worked for his hometown's bank before deciding he'd rather be wrenching. He moved here with his wife and 2 cats – those felines have more international experience than most Canadians! His favourite hobbies include ; bicycling, skateboarding and fixing friends' cars.