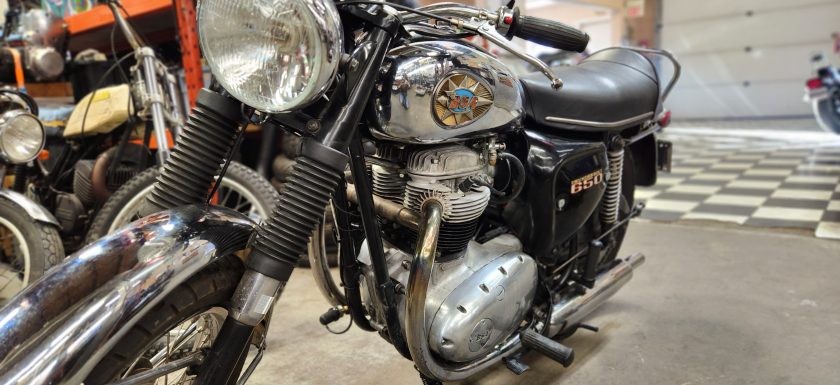 We're very proud of Shirley as he has just completed his first BSA twin-cylinder top-end rebuild with rigorous testing to ensure an excellent job!
This motorcycle is in absolutely beautiful condition so it has been a privilege to help bring this piece of history back to a properly running state!
A reminder to all customers with engine rebuilds – please return after 500 kms break-in period so we can check torque settings, valve clearances, etc.
---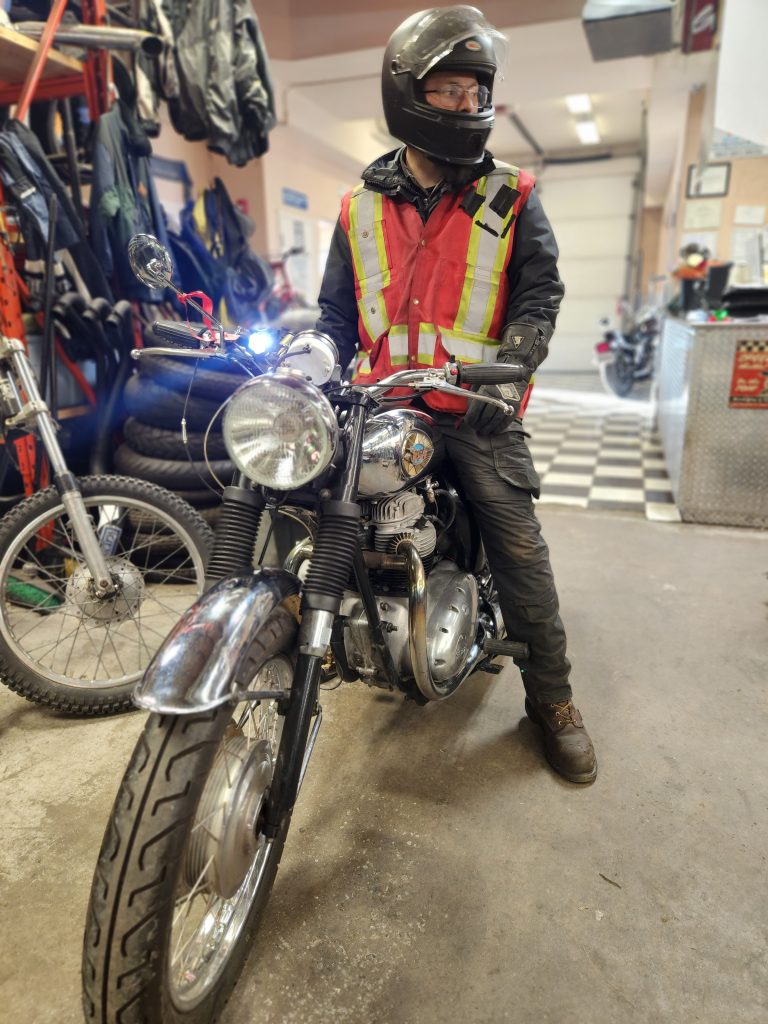 Here we see Shirley preparing for a road test with his newly completed engine rebuild despite the cold weather.