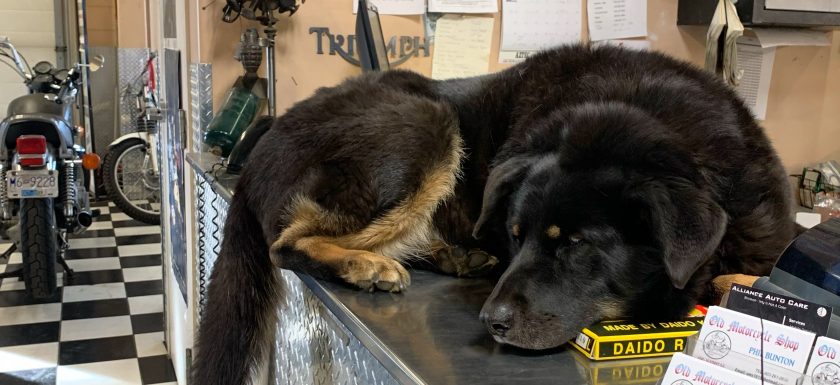 We are proud to announce an updated Old Motorcycle Shop website! We're also starting our weekly "Motorcycle Blog" posts which you can find in its designated tab.
We hope to reach out to the general public more and keep you guys updated with the goings-on of OMS on a day-to-day basis. Maybe even give you a chuckle or two while we're at it and some tips and tricks along the way!
As of right now, we are announcing a long-standing member of the OMS family to be returning to her post as Barks Manager and Floor Attendant. If you have any suggestions or what you'd like to see more of at the shop – drop us a line at oms1615@hotmail.com or give us a shout at 403 261 0034. We hope to be hearing and keeping in touch with you guys more!
---
Additionally, if you've never had the pleasure of taking a trip down to our shop, check out some YouTube links of what some of your fellow humans have thought of us.
Thank you to R1Chronicles for providing his honest review and documentation of the shop all those years ago! Check out his YouTube for some other sweet motorcycle content.
Another big thank you to Tracy's Living Life of her great chat with Phil and showing off the shop! Take a peak at her channel for some Calgary-based vlogs.
We would love to see more of the community's videos and images of our shop 🙂